Ergo Dynamic
Ergo Dynamic
The Ergo Dynamic Range from Diamond Installations represents a new wave of exciting ergonomic posture seating.
The Ergo Dynamic award winning chairs
The vast range includes a wealth of options; from Breathable mesh or luxurious supple bonded leather upholstery, through to the stow-away foot-stool – there is no compromise on your comfort with ergo-dynamic.
The Ergo Dynamic from Diamond Installations, the ergonomically designed controls allow you to effortlessly adjust the chairs array of features.
Make sure to test drive Diamond Installations Ergo Dynamic for a truly dynamic experience.
Features :
Ergonomic design for maximum comfort
Stylish split backrest
Unique auto adjusting patented lumbar support
Soft padded pivot and height adjustable armrests
Synchronised reclining mechanism
Locks into Multiple Positions
Anti-shock mechanism aids comfortable Operations
Quality Polished aluminium features
Seat slide
Gas lift tested up to 150kg
Usage: Executive 24/7
BS5852 fire retardant foam
Fabrics tested to Crib 5
Ergo Dynamic
The image selected will still be selected when you return to this tab.
>
Ergo Dynamic Leather with Headrest KC0049
Ergo Dynamic Full Mesh On Grey Base with Headrest KC0051
Ergo Dynamic Full Mesh Side View with foot rest stowed in White
Ergo Dynamic Footstool in Black PO000023
Ergo Dynamic seat controls on right side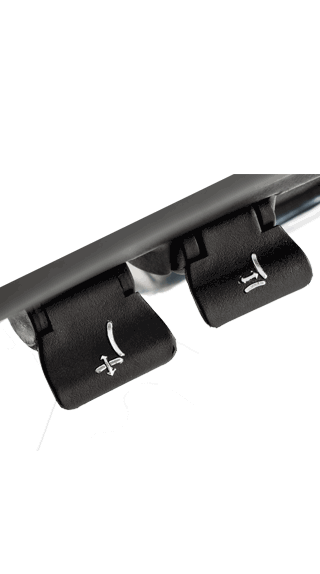 Ergo Dynamic seat controls on left side
Accesskeys 2 3 4 5 6 7 8 9 0 X Z
Ergo Dynamic With Headrest Specifications:
Ergo Dynamic Seat Width:

51cm

Ergo Dynamic Seat Depth:

46-51cm

Ergo Dynamic Seat Height:

44–54cm

Ergo Dynamic Overall Width:

97cm

Ergo Dynamic Overall Depth:

70cm

Ergo Dynamic Overall Max-Height:

137cm

Ergo Dynamic Arm Height:

57-66cm

Ergo Dynamic Back Height:

69-83cm

Ergo Dynamic Back Width:

50cm

Ergo Dynamic Weight:

24.7kg
Gas Height Adjuster
Tilt Tension Adjustment
Adjustable Lumber support
Seat Slide
Adjustable Armrest
Synchronised Tilt Mechanism
Anti-shock

Adjustable Headrest
---
Icon description and meanings can be found on the
Glossary page
Buying Ergo Dynamic
Diamond Installations supply to both individuals and Business.
These chairs have built in technology to help with posture, they are endorsed and approved by chiropractors. The prices also vary to suit your specifications, to the chair you wish to purchase.
Ergo Chair is the latest ergonomically designed chair it is available in mesh or leather with either a black or grey frame seat that provides a excellent seating experience for the most demanding environments.
Ergo Dynamic
Ergo Dynamic With Headrest
R.R.P. Ergo Dynamic Black Frame leather with headrest KC0049 £788.00
R.R.P. Ergo Dynamic Grey Frame Full Mesh with headrest KC0051 £816.00
Ergo Dynamic Footstool
R.R.P. Ergo Dynamic Stool Black Frame PO000023 £83.00

When calling quote reference: Edition15 for a minimum 15% discount.
To get today's best price is only a phone call away. Tel: 07916275429 Or email Diamond Installations stevie@diamondinstallations.co.uk and request visit form. Diamond Installations will do the rest.
Custom Search App for Diamond Installations Website, helps you find what you are looking for.